Sku:

EZCDOTG06

Vendor: EZC Pak
EZC Pak+D On the Go
Tax included.
Free Shipping - Orders over $30.00
30 Day Money Back Guarantee
The immune support solution that puts you in control of your immune health.
CONVENIENT 5-day tapered dose pack with everyting you need for optimal immune support.
NO PRESCRIPTION NEEDED: all natural, physician formulated immune support that is available over-the-counter
THE RIGHT WAY: EZC Pak was created to help reduce antibiotic resistance. Antibiotics don't treat virsues. Immune Systems Do!
EZC Pak+D On the Go is the EZC On the Go Pak with added Vitamin D.  This convenience / travel size pack is designed to support healthy immune system function on the go. EZC Pak+D On the go  is an excellent choice during travel, times of stress, or lack of sleep when immune system function is often at its weakest.

Suggested use is twice a day for maintenance immune support and up to four times a day for maximal immune support. The EZC Pak+D On the Go can be used to bridge to the EZC+D 5-Day Tapered Pak when extended immune support becomes necessary.
View full details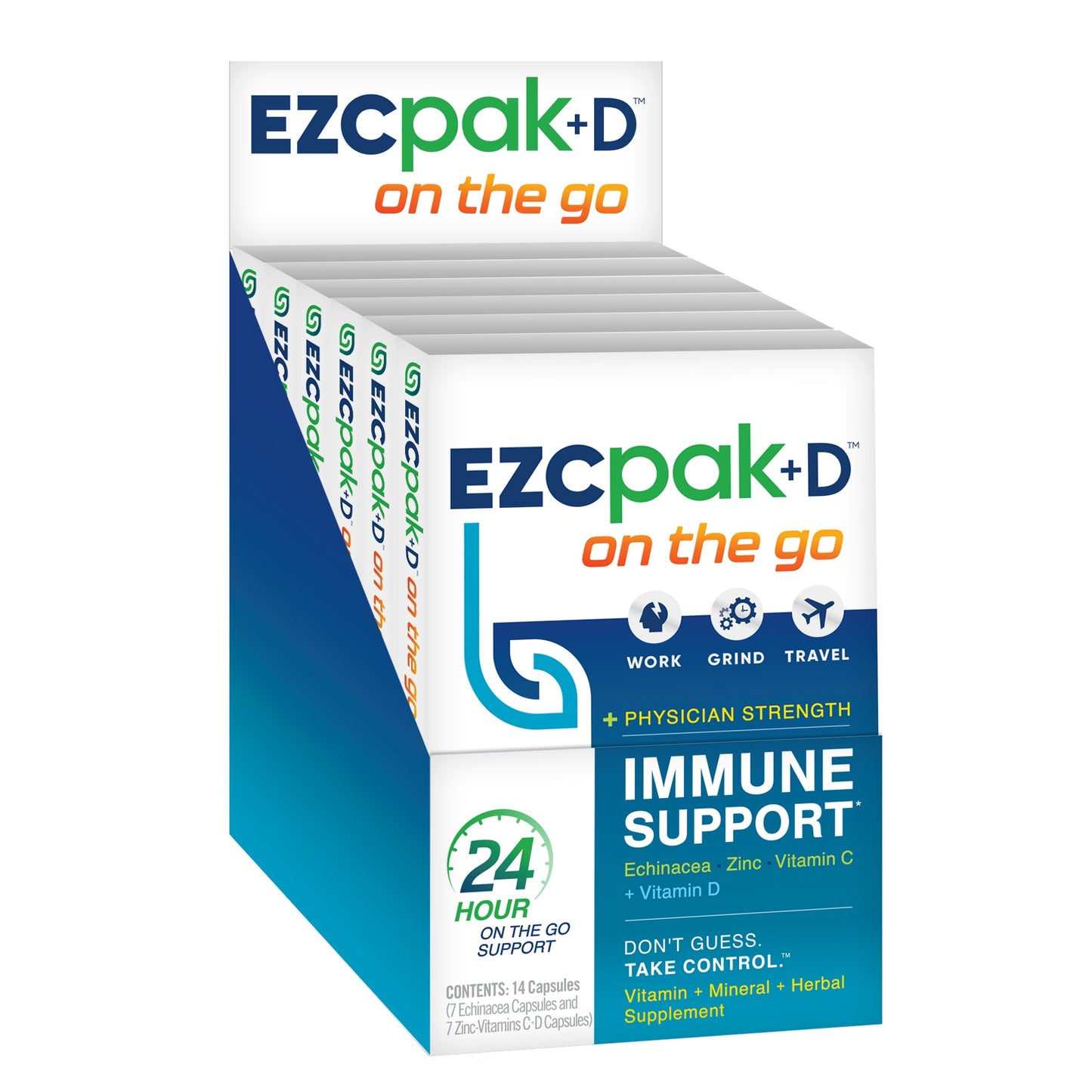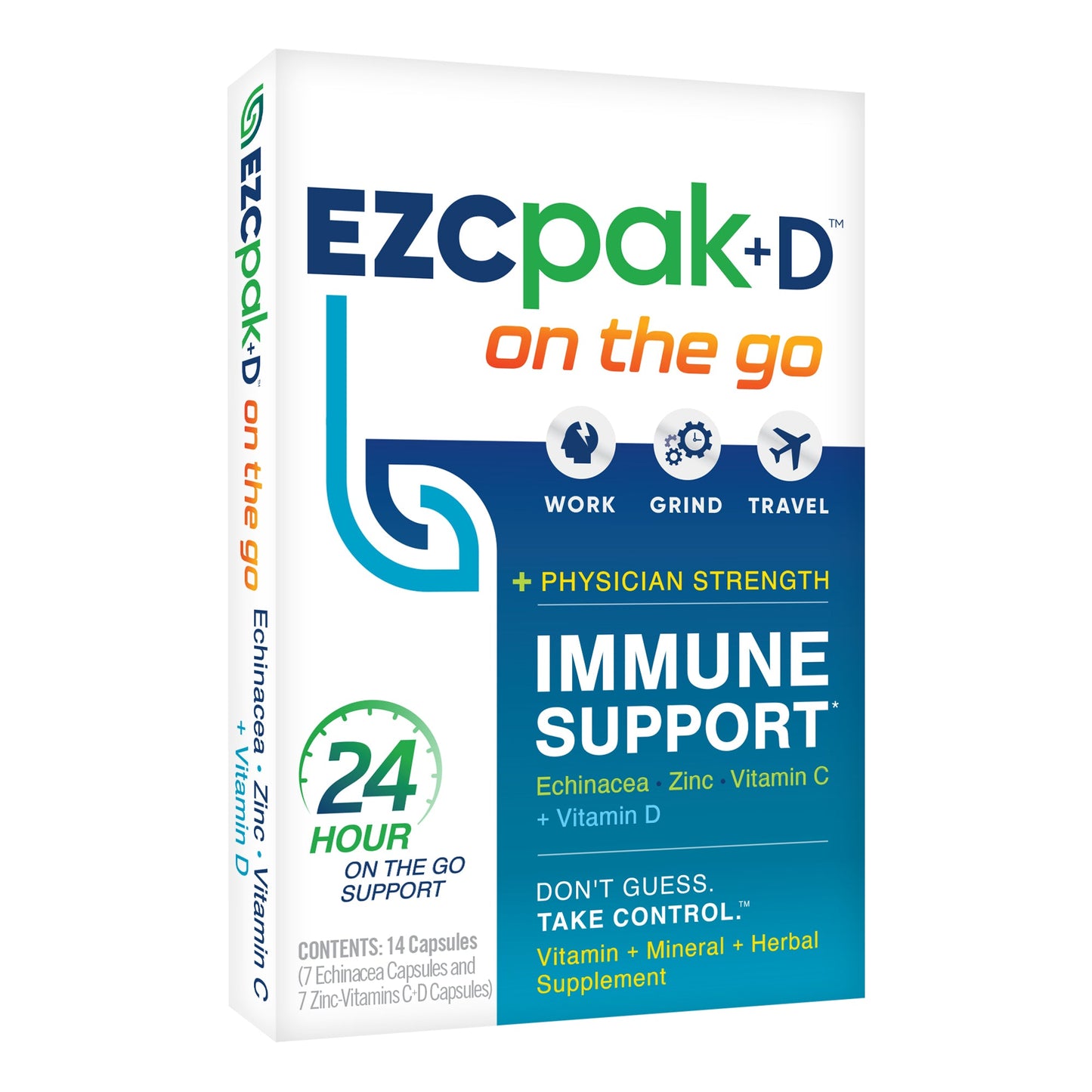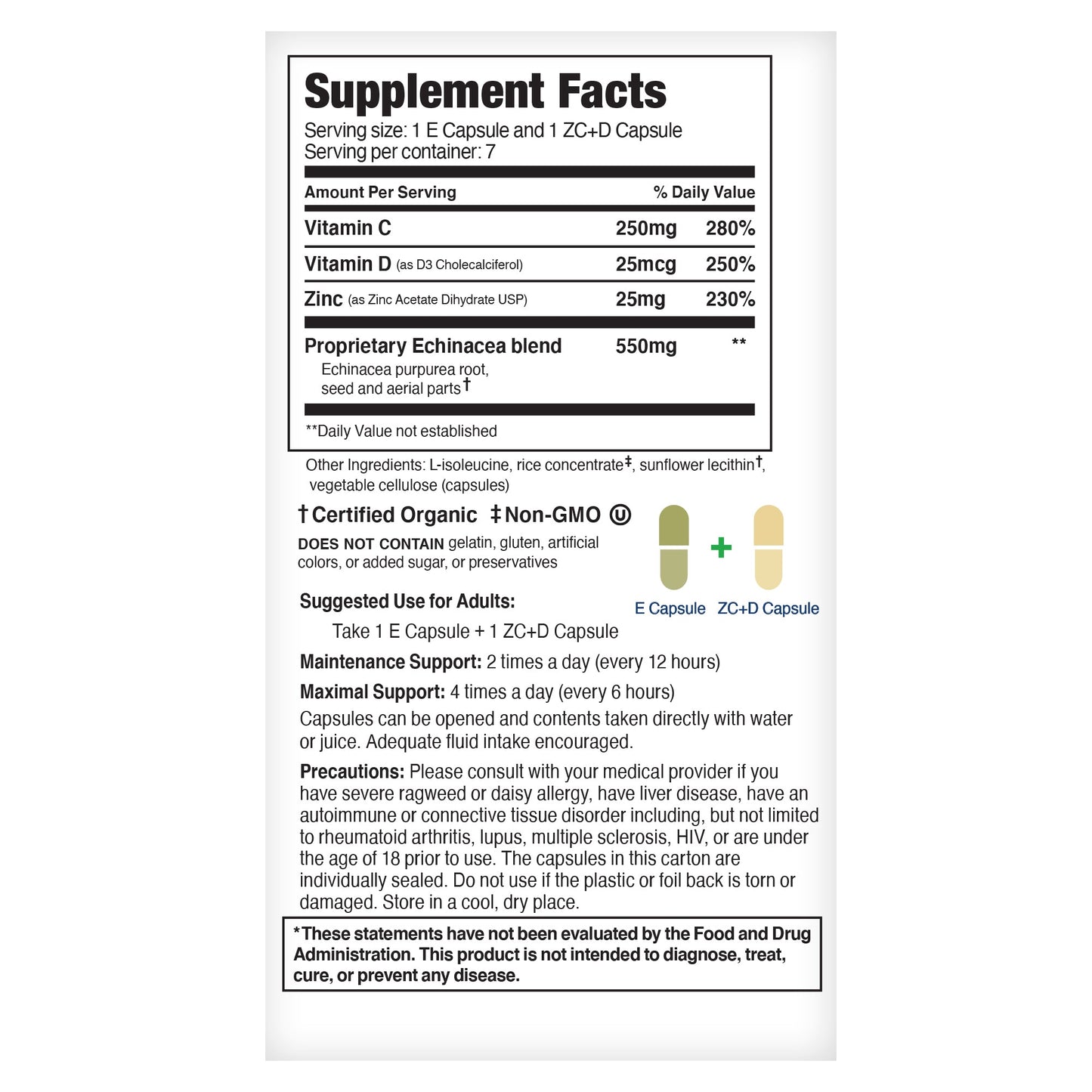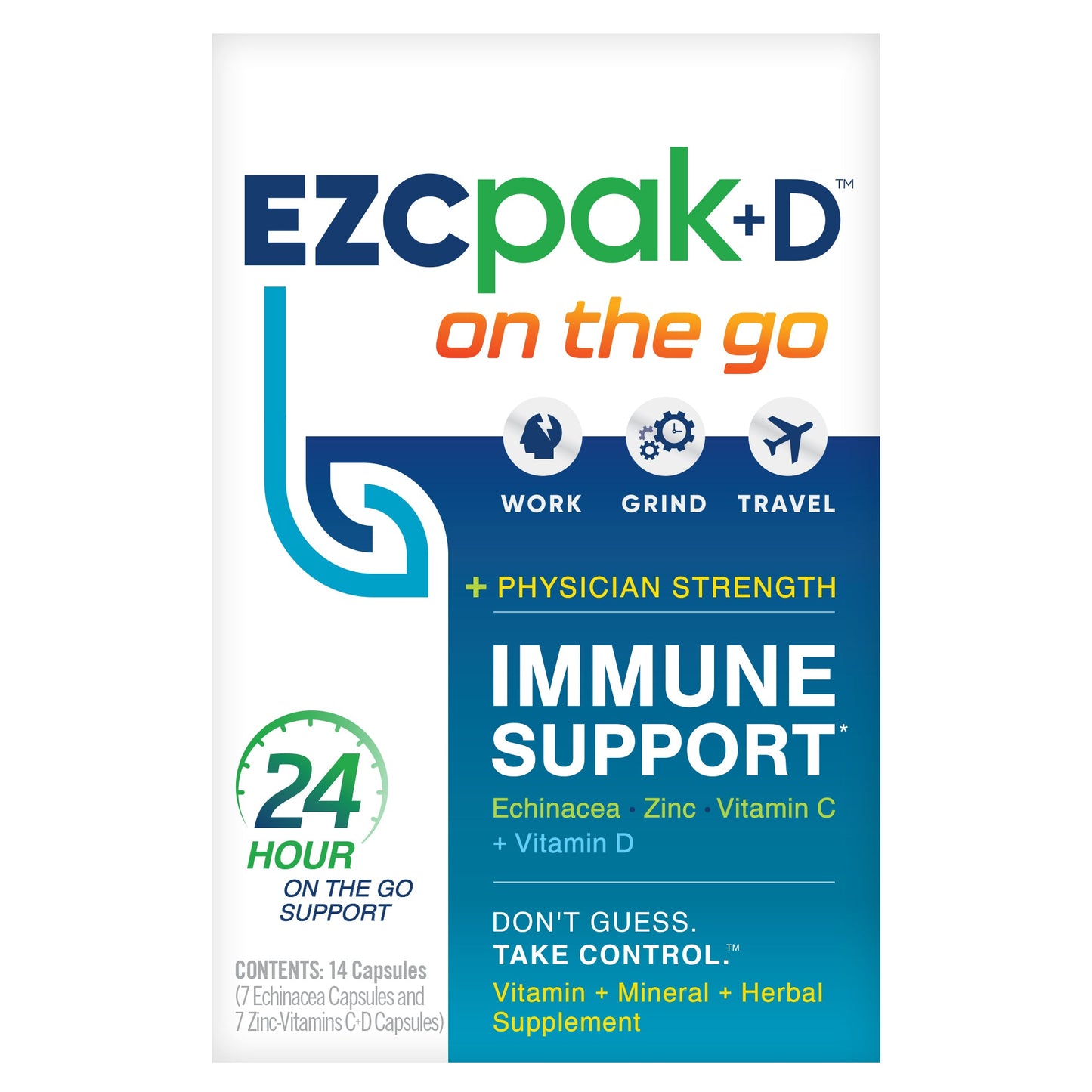 With the EZC Pak 5-Day Tapered System you get the right balance of the right ingredients for safe & effective immune support.