Sku:

EZC01

Vendor: EZC Pak
EZC Pak 5-Day Immune Support Pack
Tax included.
Free Shipping - Orders over $30.00
30 Day Money Back Guarantee
The immune support solution that puts you in control of your immune health.
CONVENIENT 5-day tapered dose pack with everyting you need for optimal immune support.
NO PRESCRIPTION NEEDED: all natural, physician formulated immune support that is available over-the-counter
THE RIGHT WAY: EZC Pak was created to help reduce antibiotic resistance. Antibiotics don't treat virsues. Immune Systems Do!
EZC Pak 5-Day Tapered Immune Support is a physician formulated immune support pack composed of organic echinacea zinc and vitamin c. EZC Pak was designed to reduce antibiotic overuse in viral upper respiratory infections by providing an evidence-based solution to support your natural immune defenses. The EZC Pak formulation combines the best data in its active ingredients: echinacea zinc vitamin c and is backed by a double blind randomized controlled clinical trial. EZC Pak is dosed over a 5-day tapered regimen that is easy to follow and ensures you get the right amount of support at the right time. Best of all, it's all natural with no added sugar and available over-the-counter with no need for a prescription. Take control of your immune health today with EZC Pak. 

HIGH QUALITY INGREDIENTS: Containing certified organic Echinacea purpurea, Zinc acetate and Vitamin C, EZC Pak capsules are formulated using the best available clinical data.
VEGETARIAN, GLUTEN-FREE AND NO-SUGAR ADDED: Designed to be well tolerated by a wide range of people, EZC Pak immune boosting supplements are available in gluten-free, vegetarian and no-sugar-added capsules.
5-DAY TAPERED PACK: Available in an over the counter 5-day package to help support a healthy immune system. Each pack contains 28 capsules (14 Echinacea supplements/14 Zinc and Vitamin C supplements) with a dosage that tapers off over 5 days.
PHYSICIAN FORMULATED: Physician Sarath Malepati, MD formulated EZC Pak with organic Echinacea, Zinc and Vitamin C supplements to help support the body's normal immune system defenses and aid in the reduction of global antibiotic overuse.
INAPPROPRIATE USE OF ANTIBIOTICS: Antibiotic overuse contributes to drug resistance and they can't be used to treat cold and flu symptoms. EZC Pak is not a substitute for necessary antibiotics, but serves as an immune boosting supplement. We partner with healthcare providers nationwide as an evidence-based solution to support your natural immune defenses. 
View full details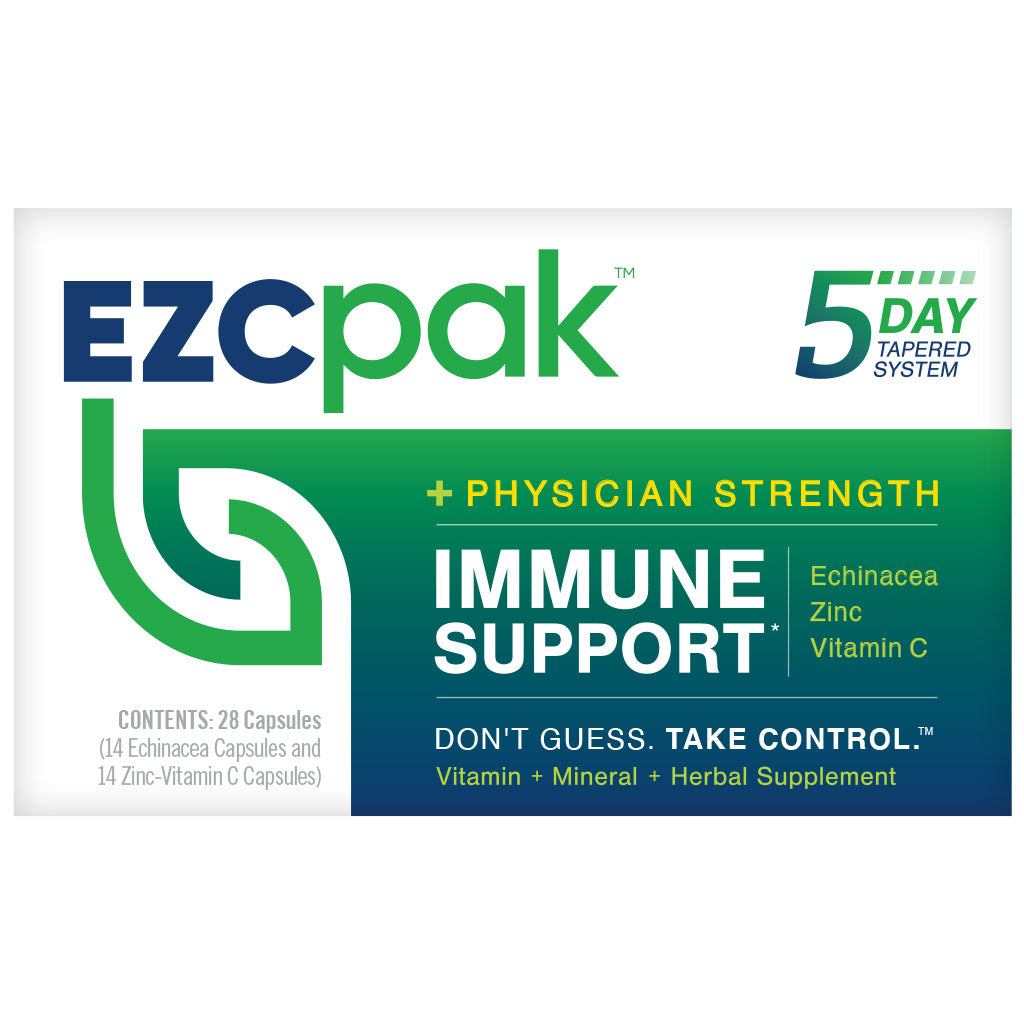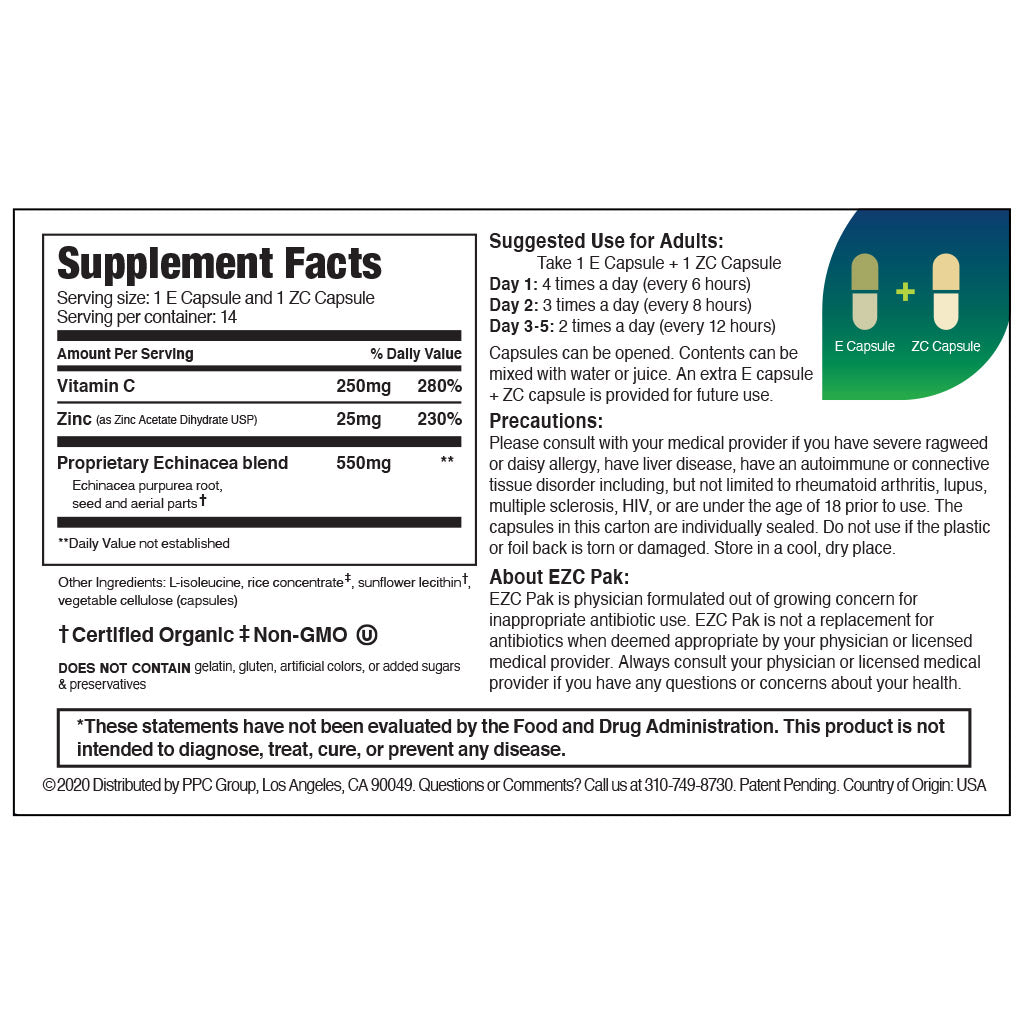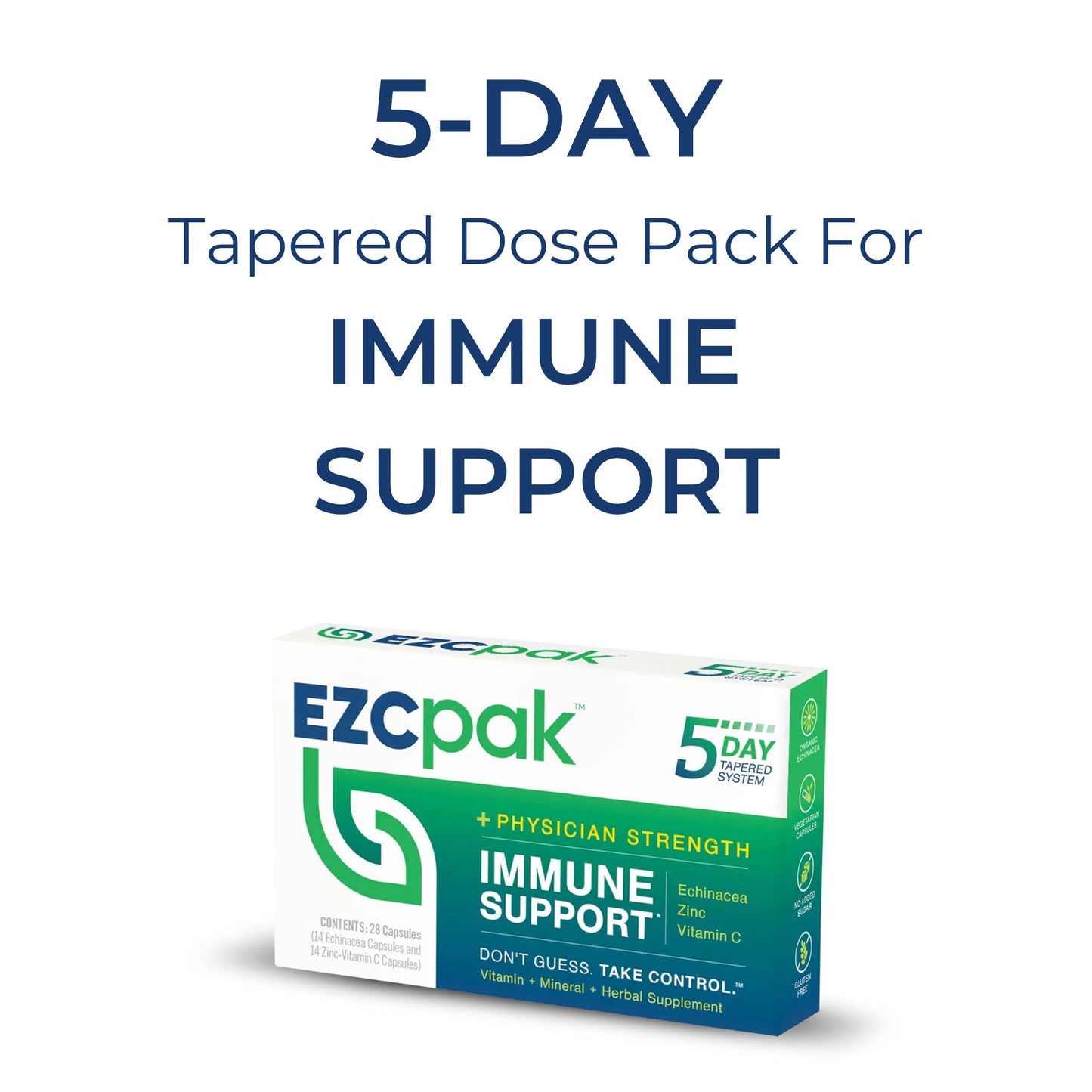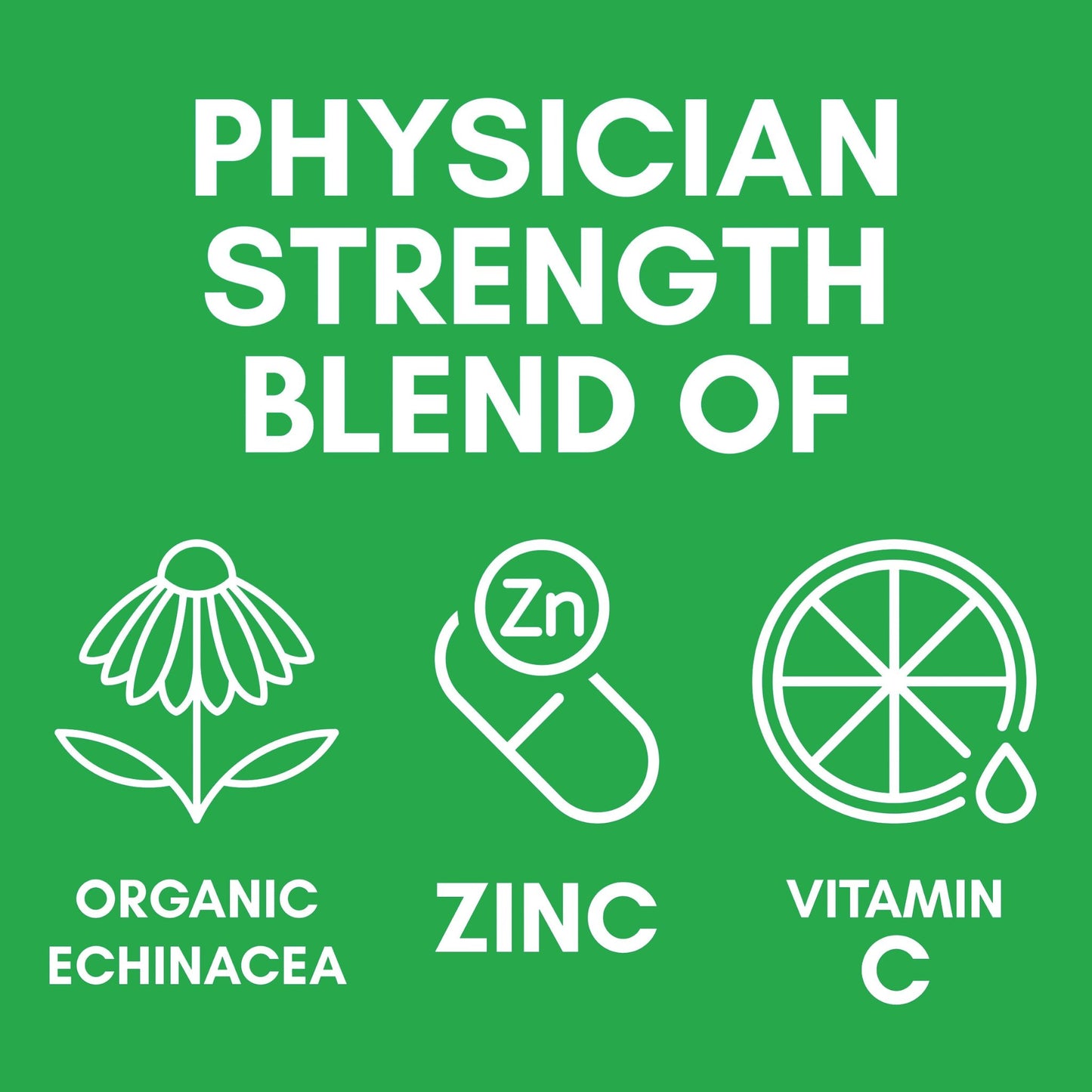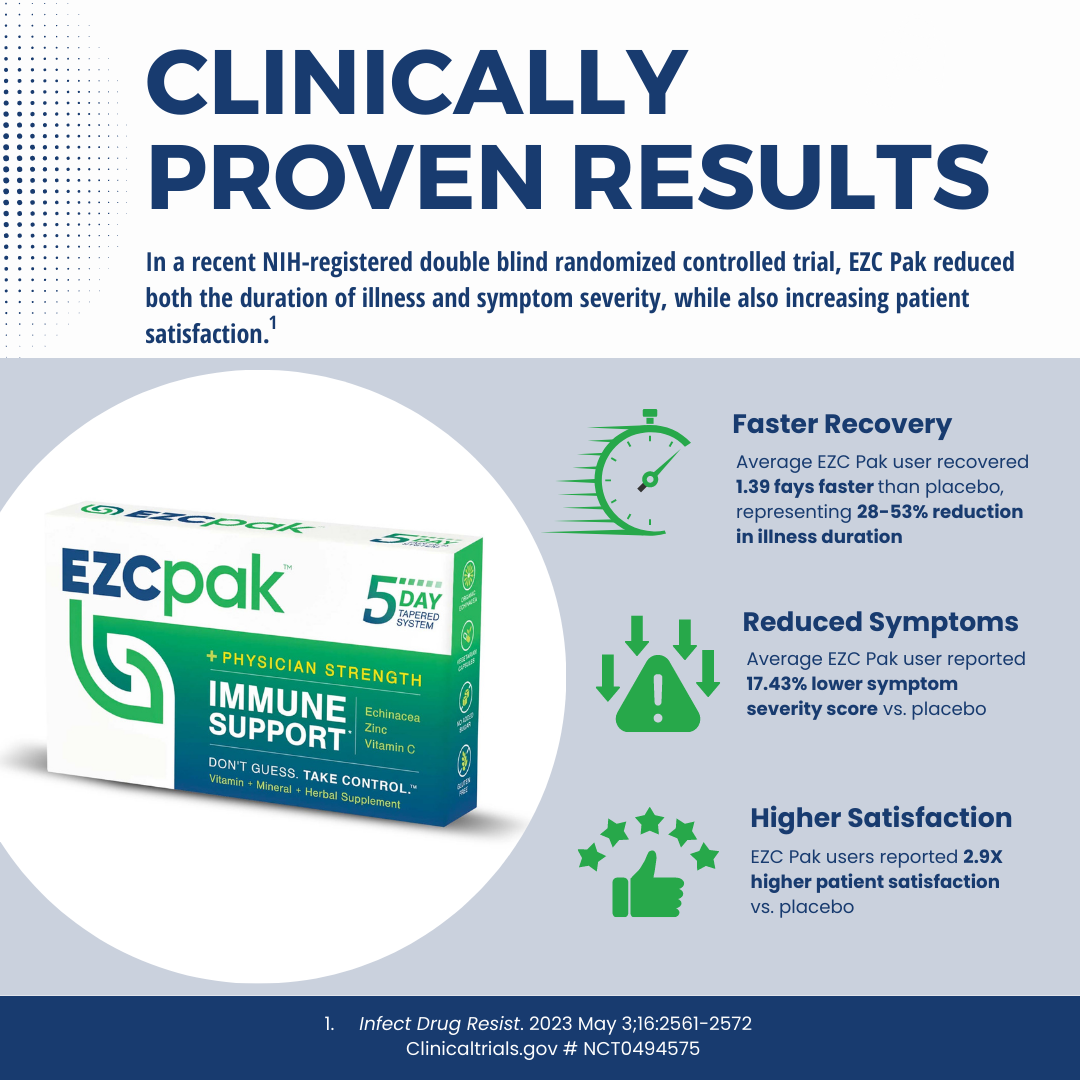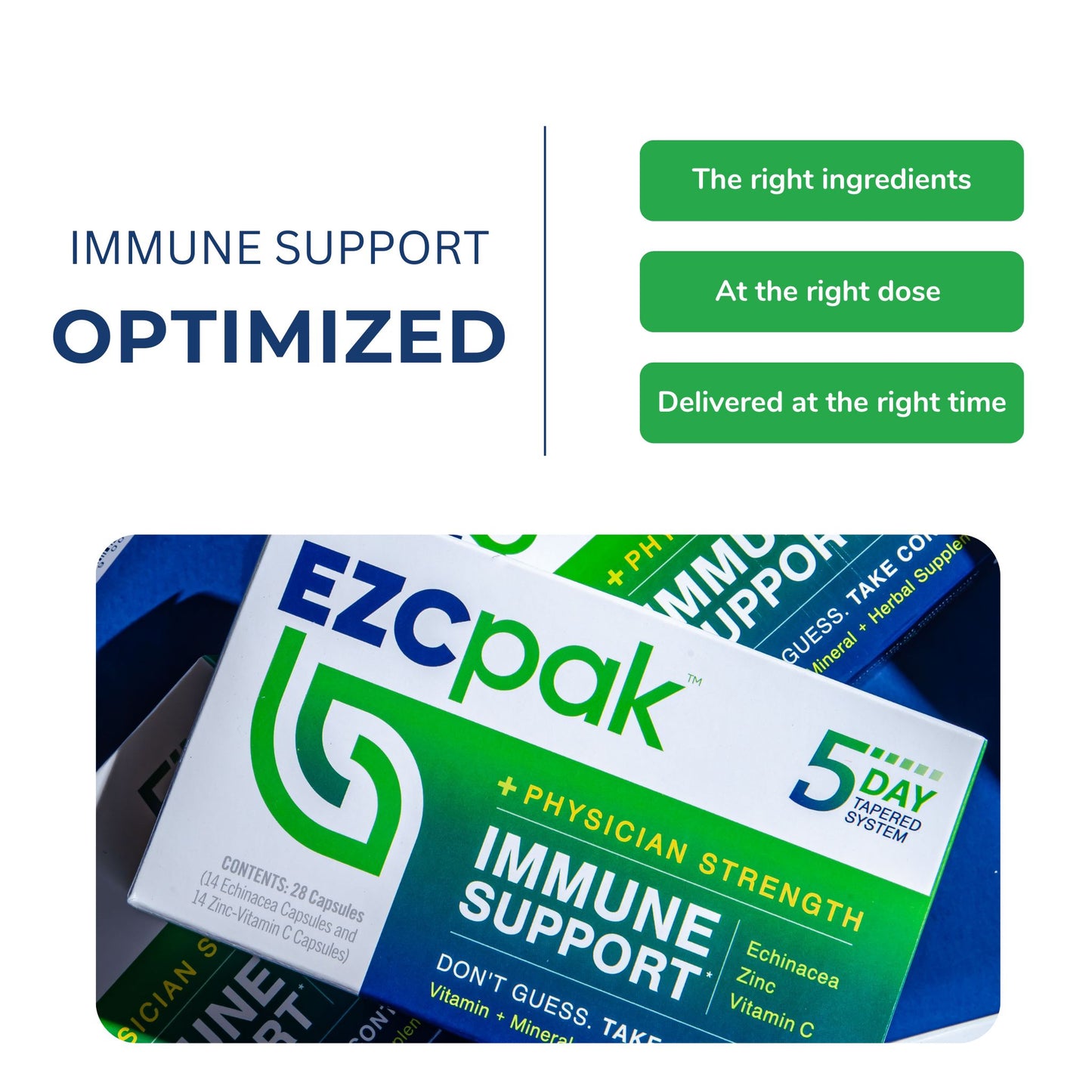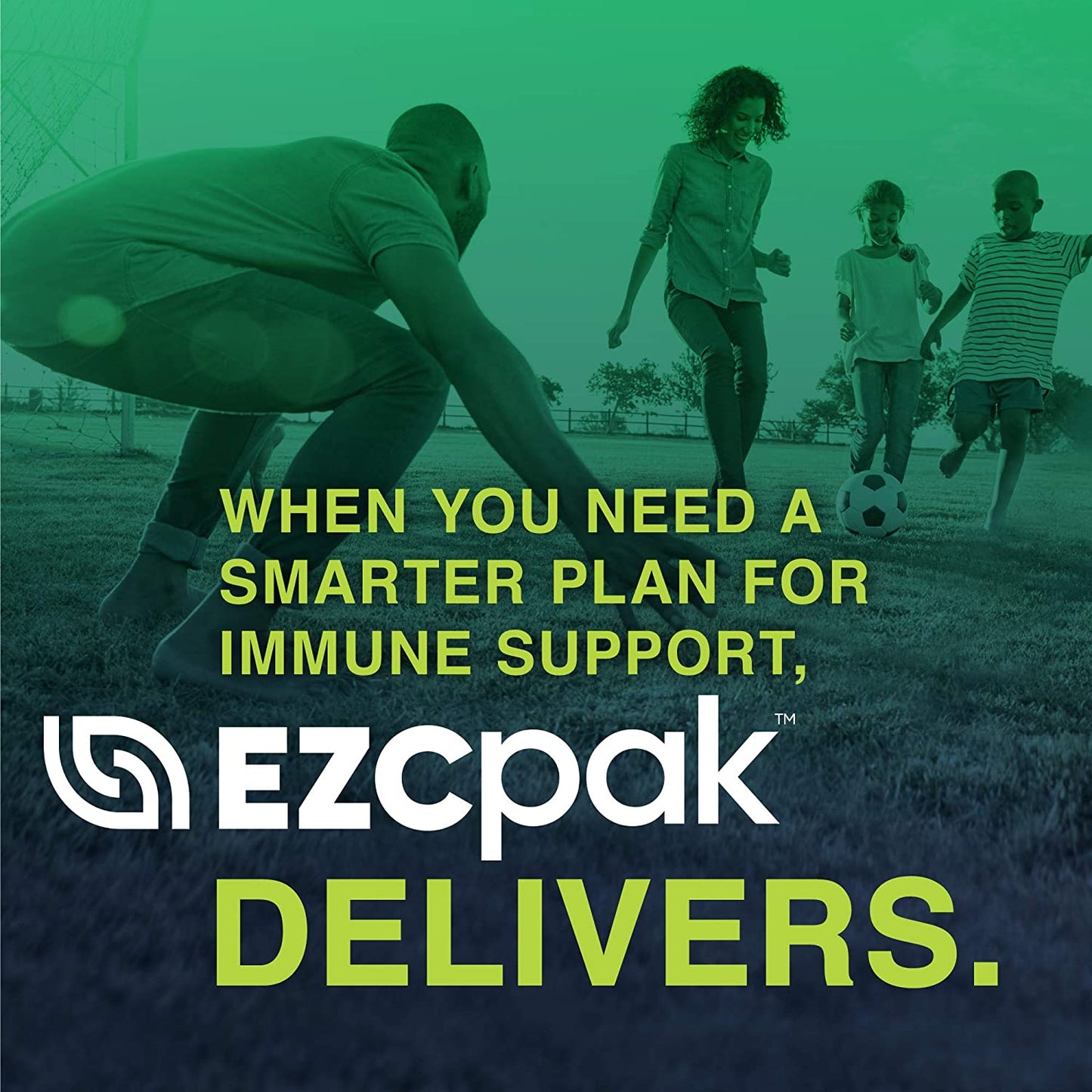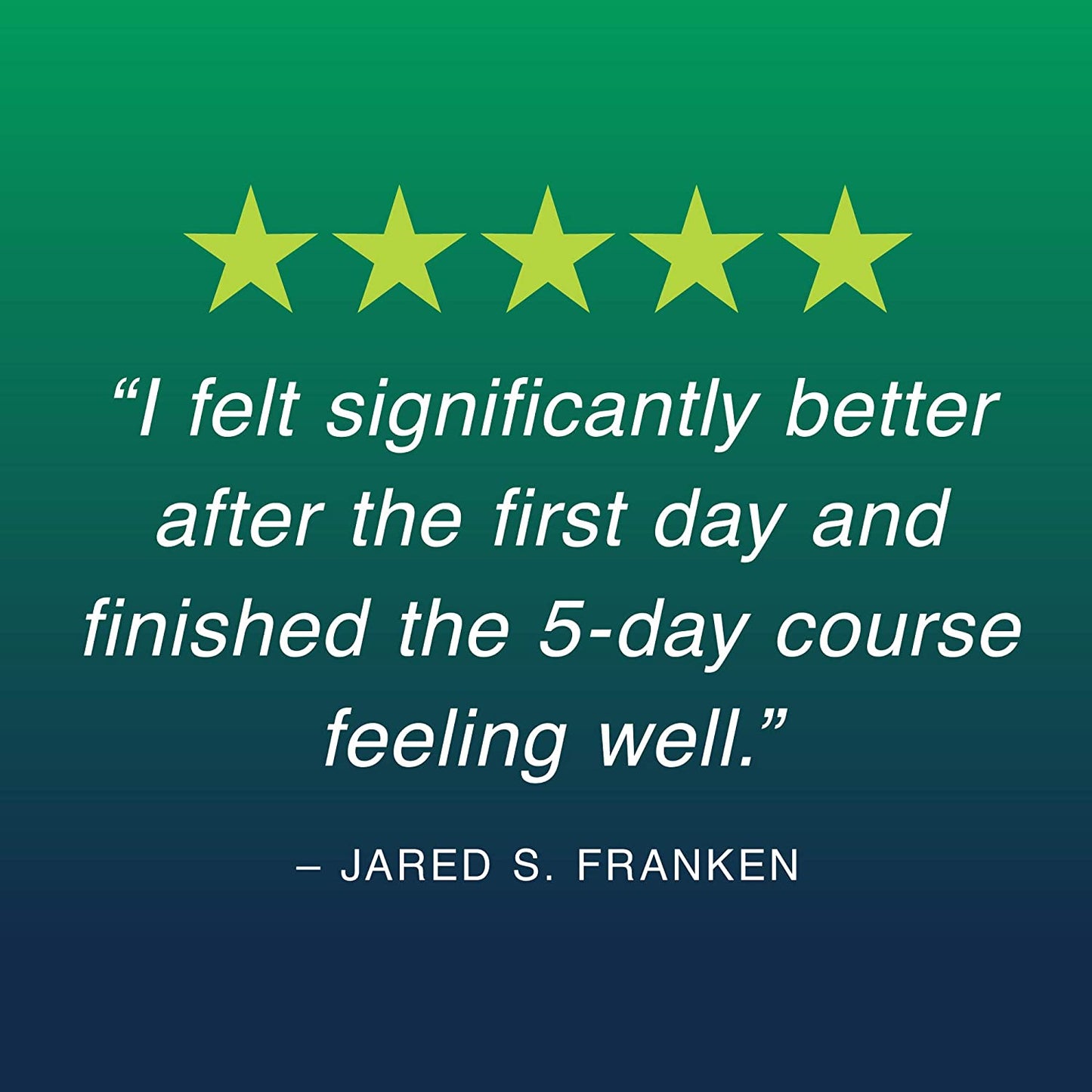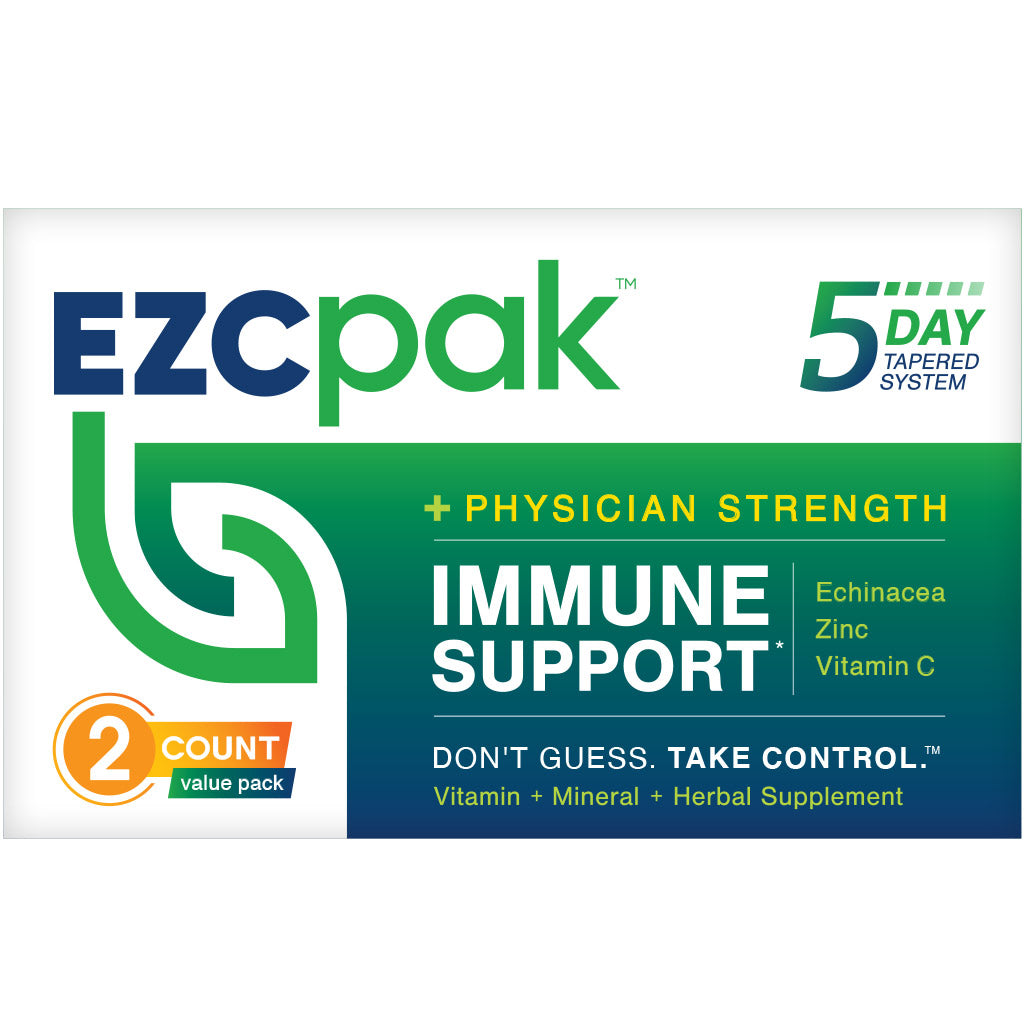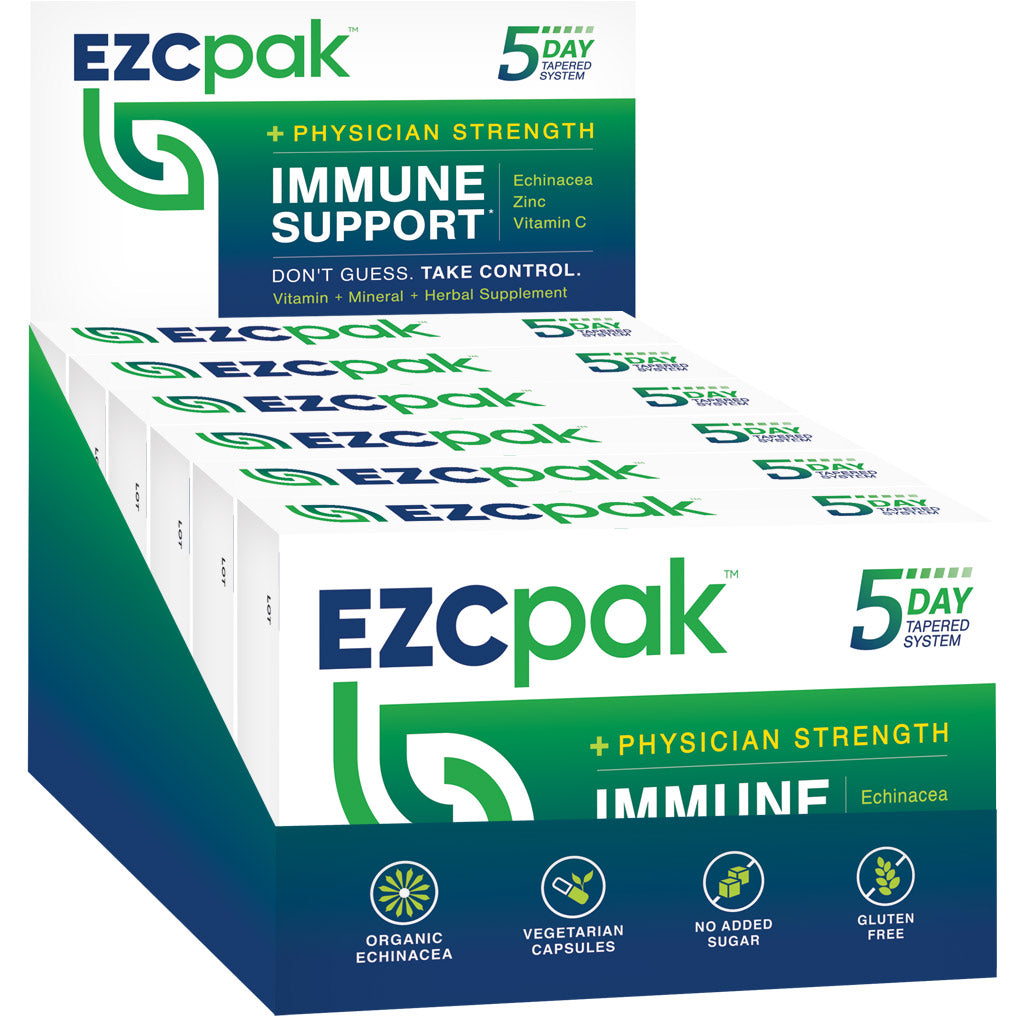 EZC Pak 5-Day Immune Support Pack
With the EZC Pak 5-Day Tapered System you get the right balance of the right ingredients for safe & effective immune support.