Sku:

EZCD02

Vendor: EZC Pak
EZC Pak+D (EZC Pak + Vitamin D)
Tax included.
Free Shipping - Orders over $30.00
30 Day Money Back Guarantee
The immune support solution that puts you in control of your immune health.
CONVENIENT 5-day tapered dose pack with everyting you need for optimal immune support.
NO PRESCRIPTION NEEDED: all natural, physician formulated immune support that is available over-the-counter
THE RIGHT WAY: EZC Pak was created to help reduce antibiotic resistance. Antibiotics don't treat virsues. Immune Systems Do!
EZC Pak+D is the award-winning physician formulated 5-Day tapered immune support pack now with the power of Vitamin D!  Vitamin D deficiency is a common nutritional risk factor for increased illness.  In fact, Vitamin D has more clinical data supporting its use than more popular Vitamin C.  

EZC Pak+D is composed of certified organic Echinacea purpurea, Zinc, and Vitamins C & D to nutritionally support your immune system.  When you're on the go or feeling less than your best, choose the physician's choice in immune support: EZC Pak.  Be well naturally.

HIGH QUALITY INGREDIENTS: Containing certified organic Echinacea purpurea, Zinc acetate and Vitamins C & D, EZC Pak-D capsules are formulated using the best available clinical data.
VEGETARIAN, GLUTEN-FREE AND NO-SUGAR ADDED: Designed to be well tolerated by a wide range of people, EZC Pak-D immune boosting supplements are available in gluten-free, vegetarian and no-sugar-added capsules.
5-DAY TAPERED PACK: Available in an over the counter 5-day package to help support a healthy immune system. Each pack contains 28 capsules (14 Echinacea supplements/14 Zinc and Vitamins C & D supplements) with a dosage that tapers off over 5 days.
PHYSICIAN FORMULATED: Physician Sarath Malepati, MD formulated EZC Pak with organic Echinacea, Zinc and Vitamins C & D supplements to help support the body's normal immune system defenses and aid in the reduction of global antibiotic overuse.
INAPPROPRIATE USE OF ANTIBIOTICS: Antibiotic overuse contributes to drug resistance and they can't be used to treat cold and flu symptoms. EZC Pak is not a substitute for necessary antibiotics, but serves as an immune boosting supplement.
View full details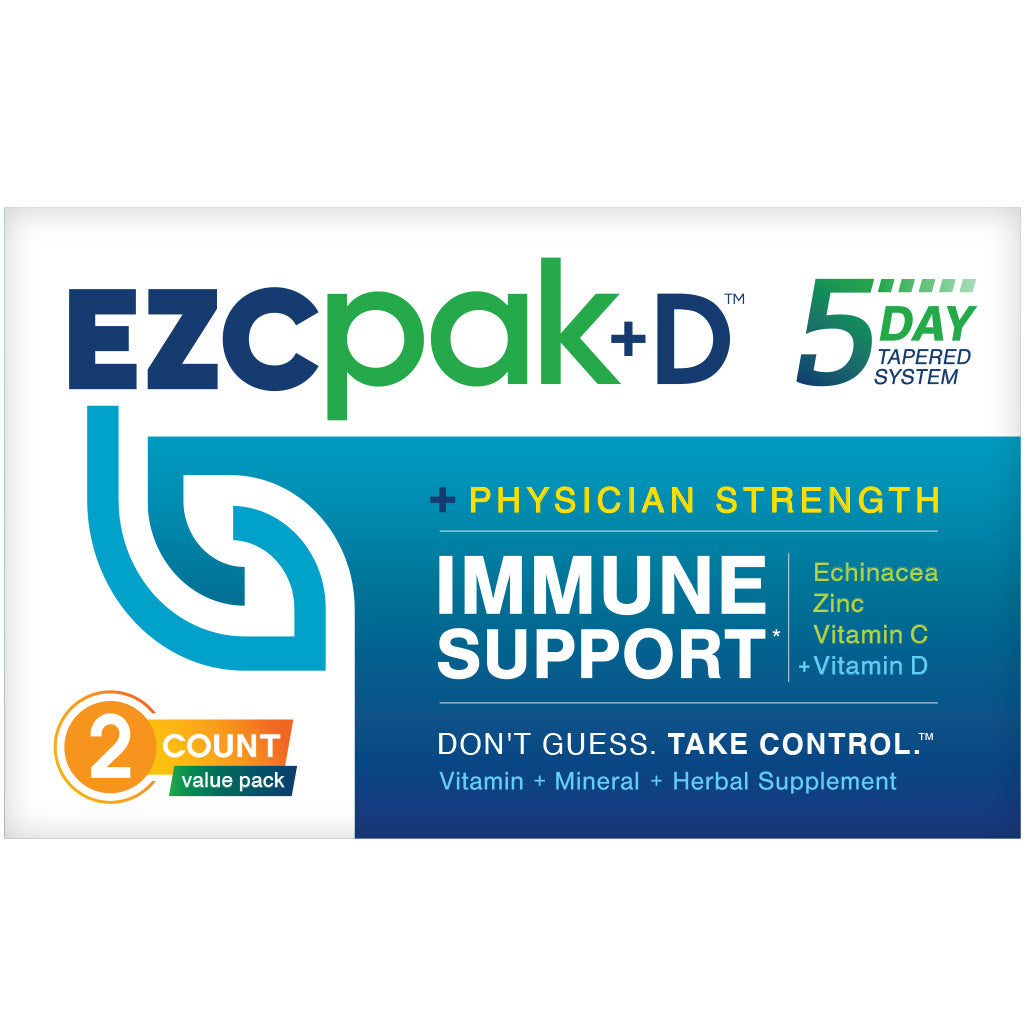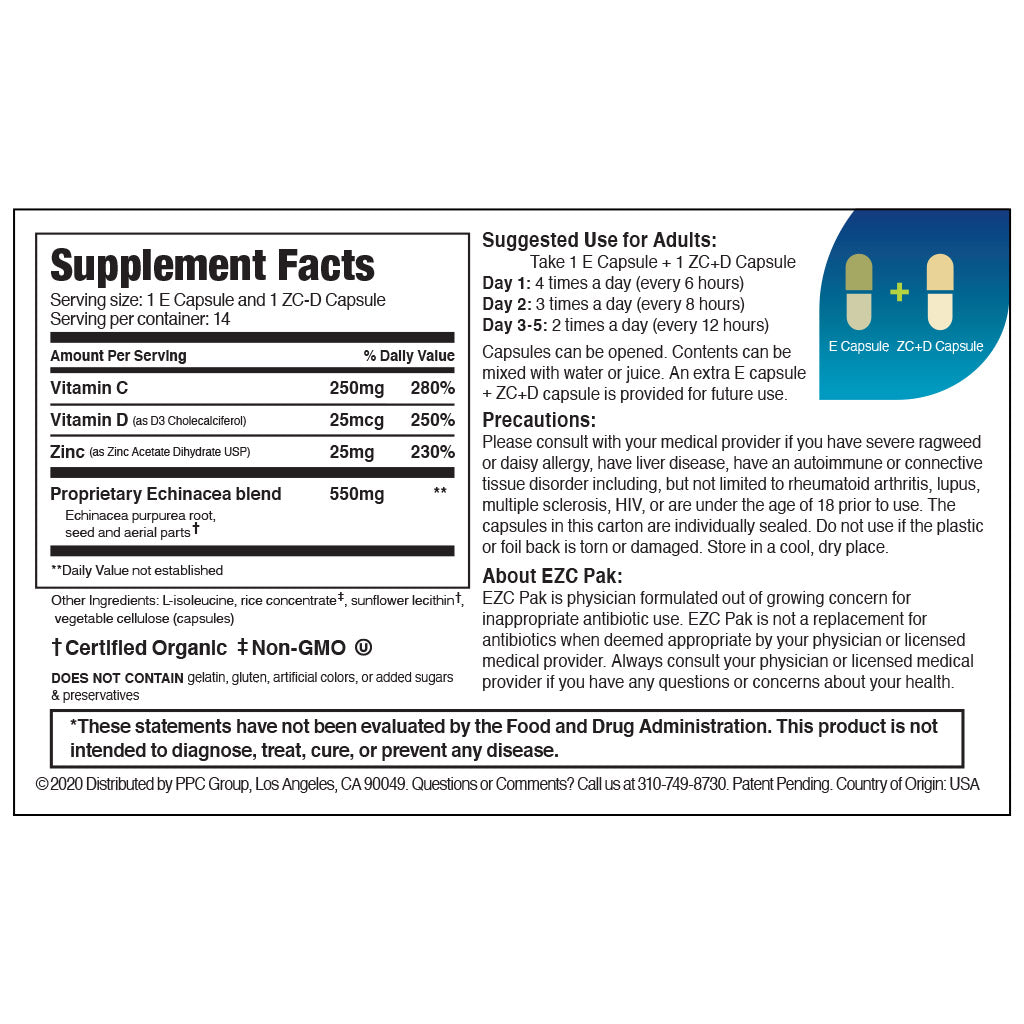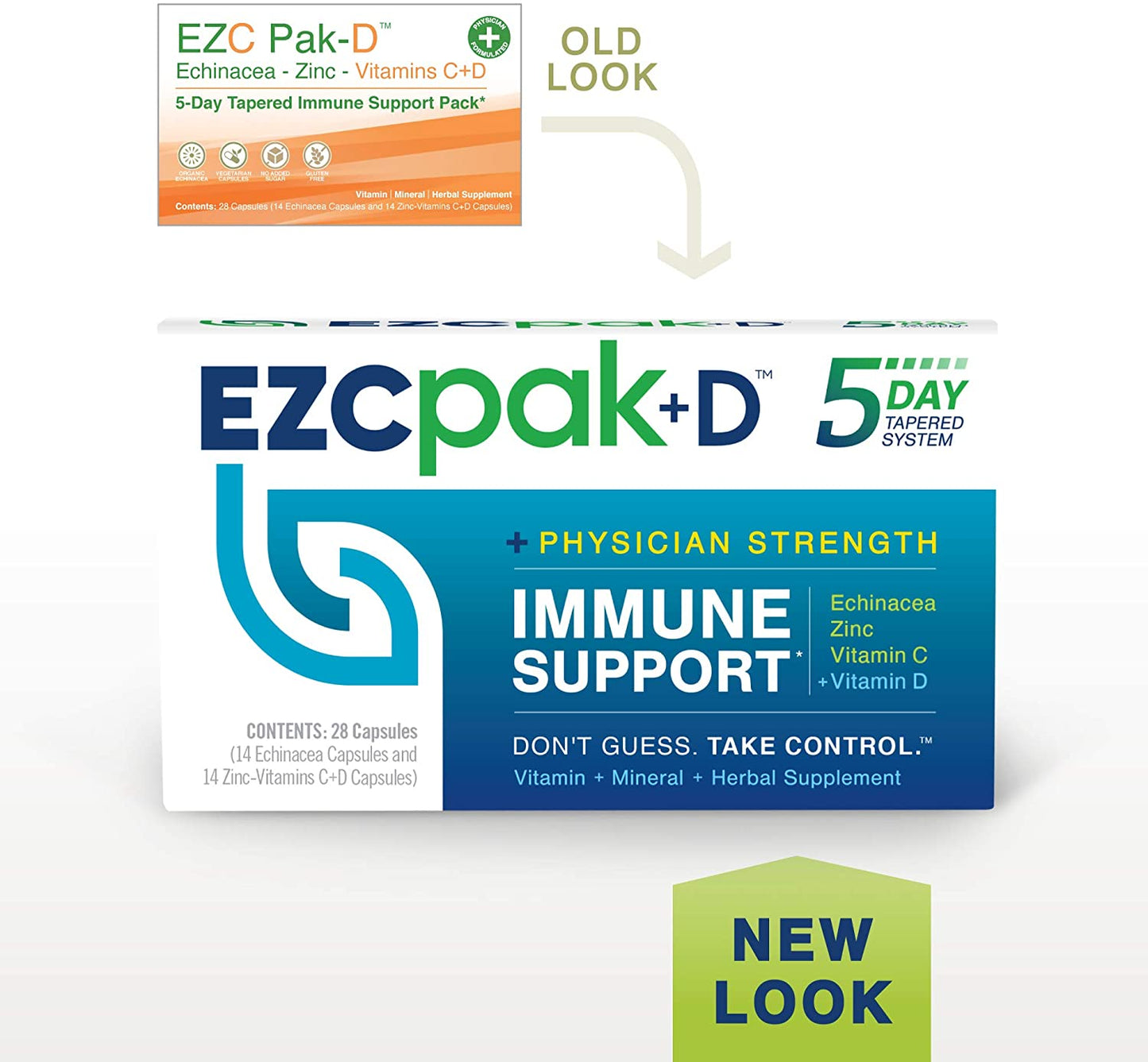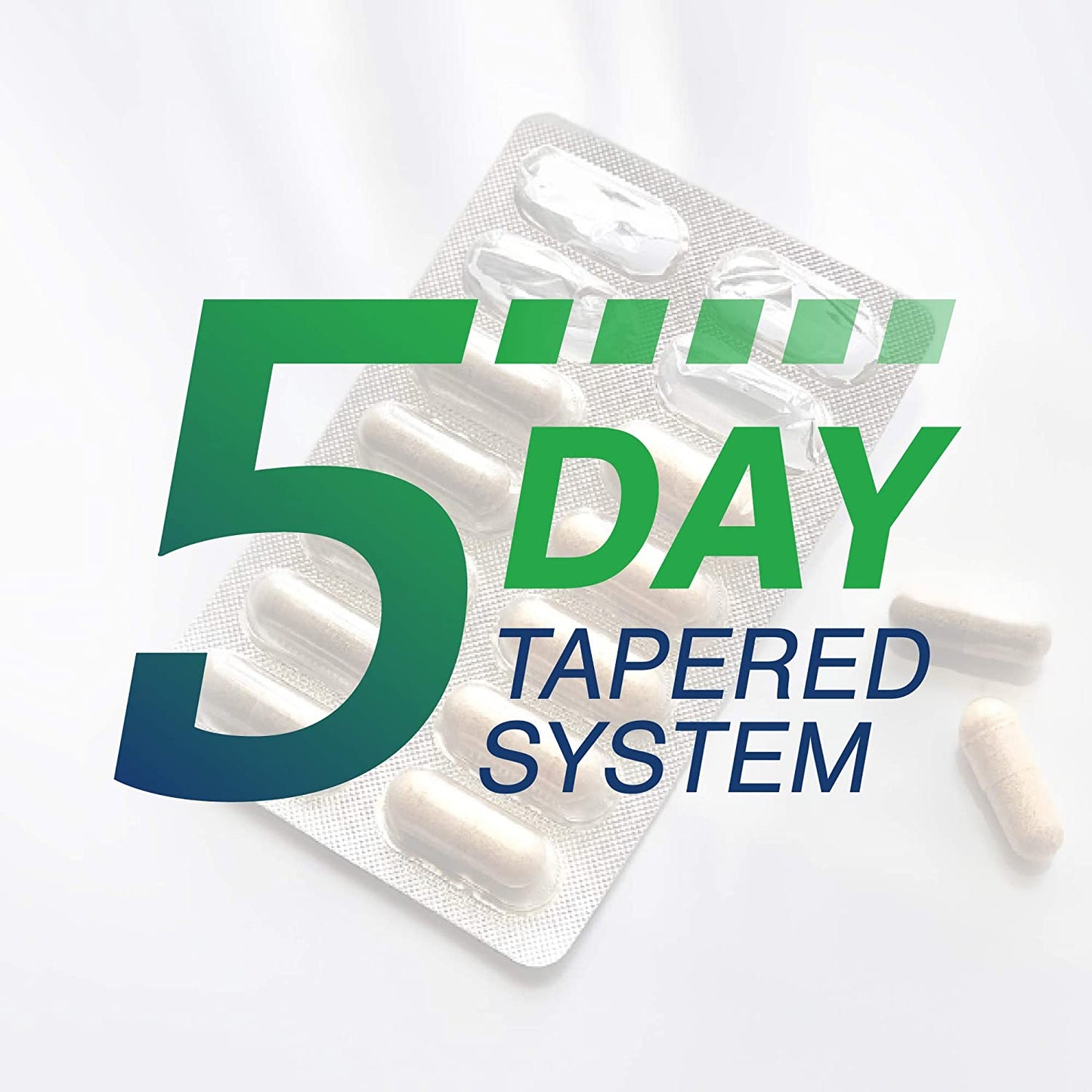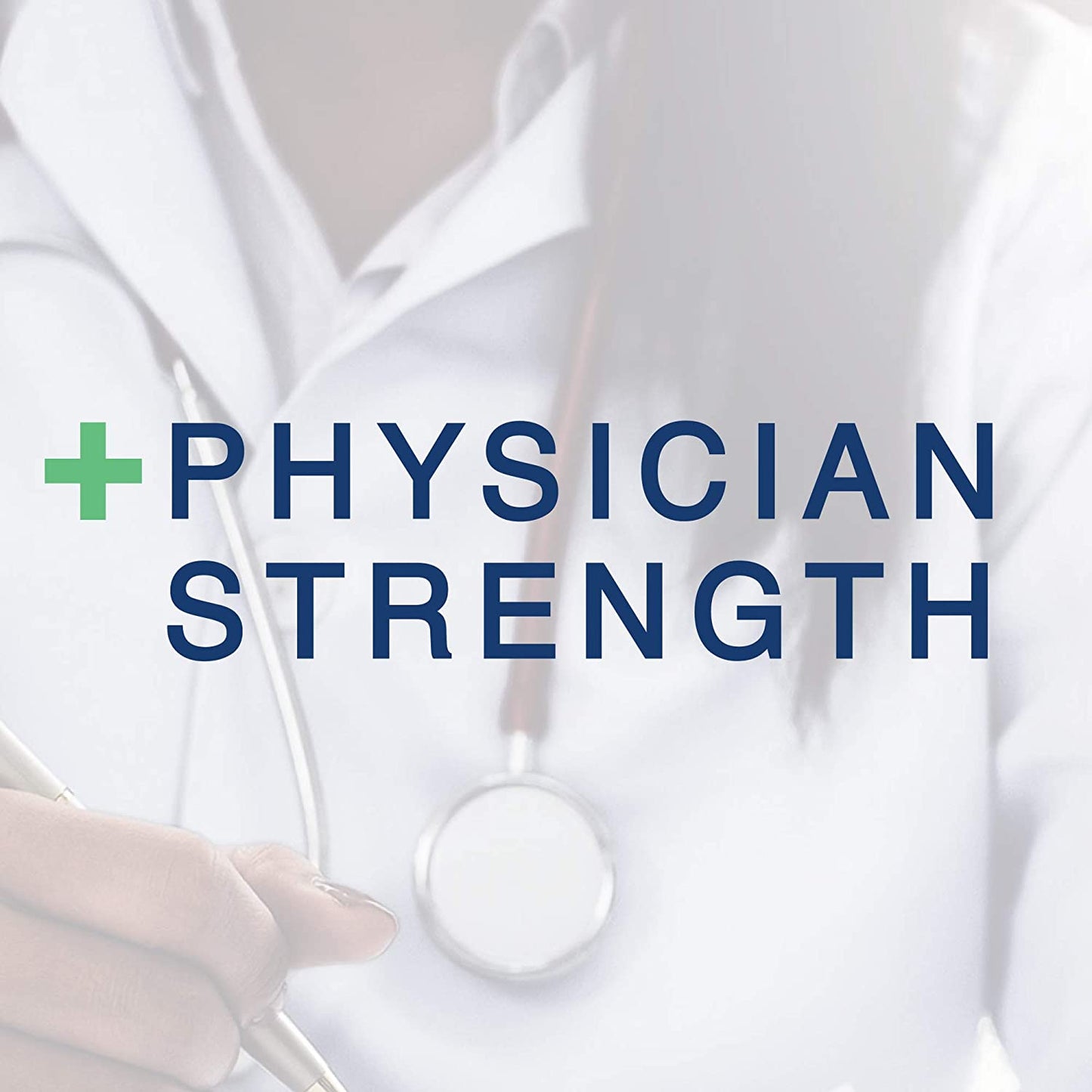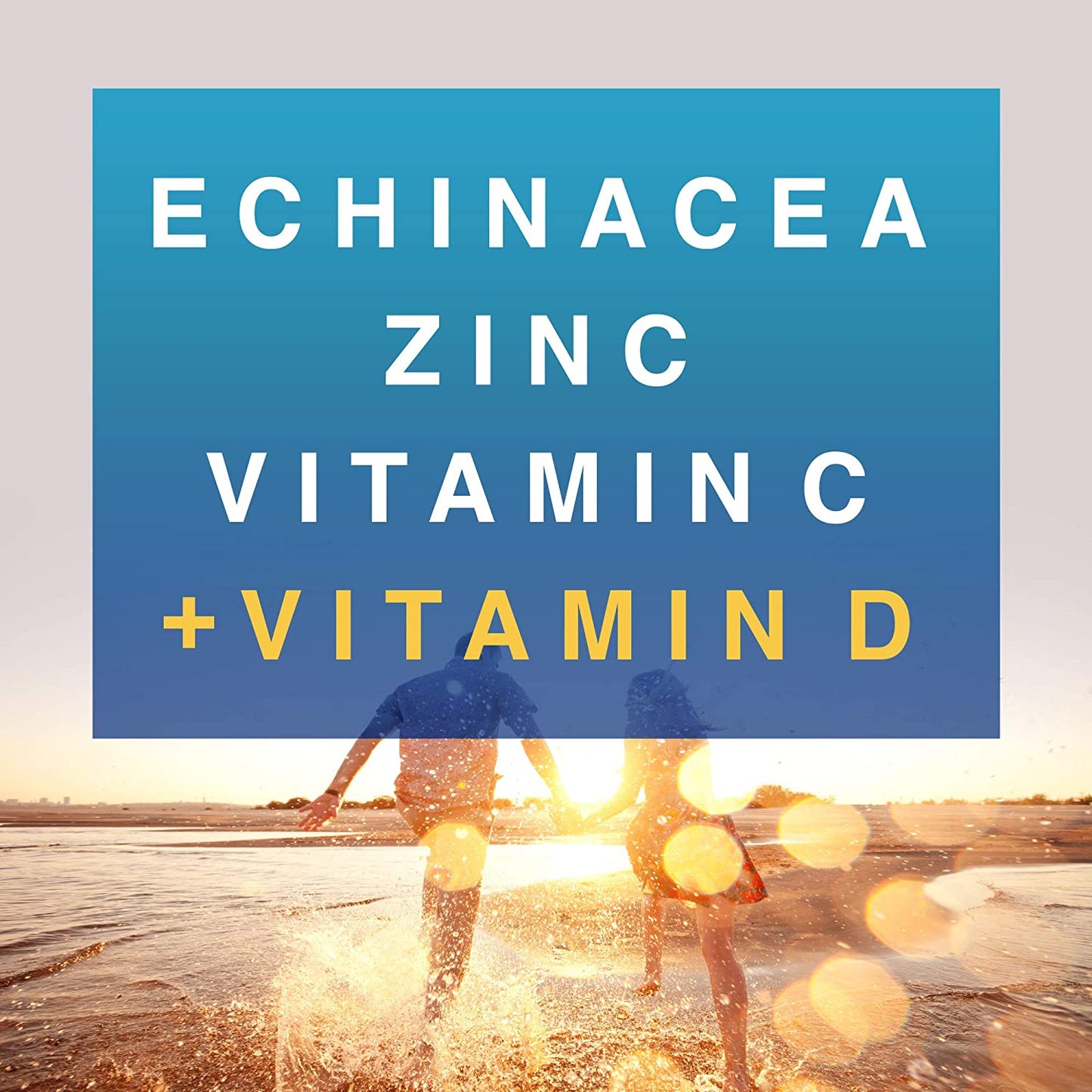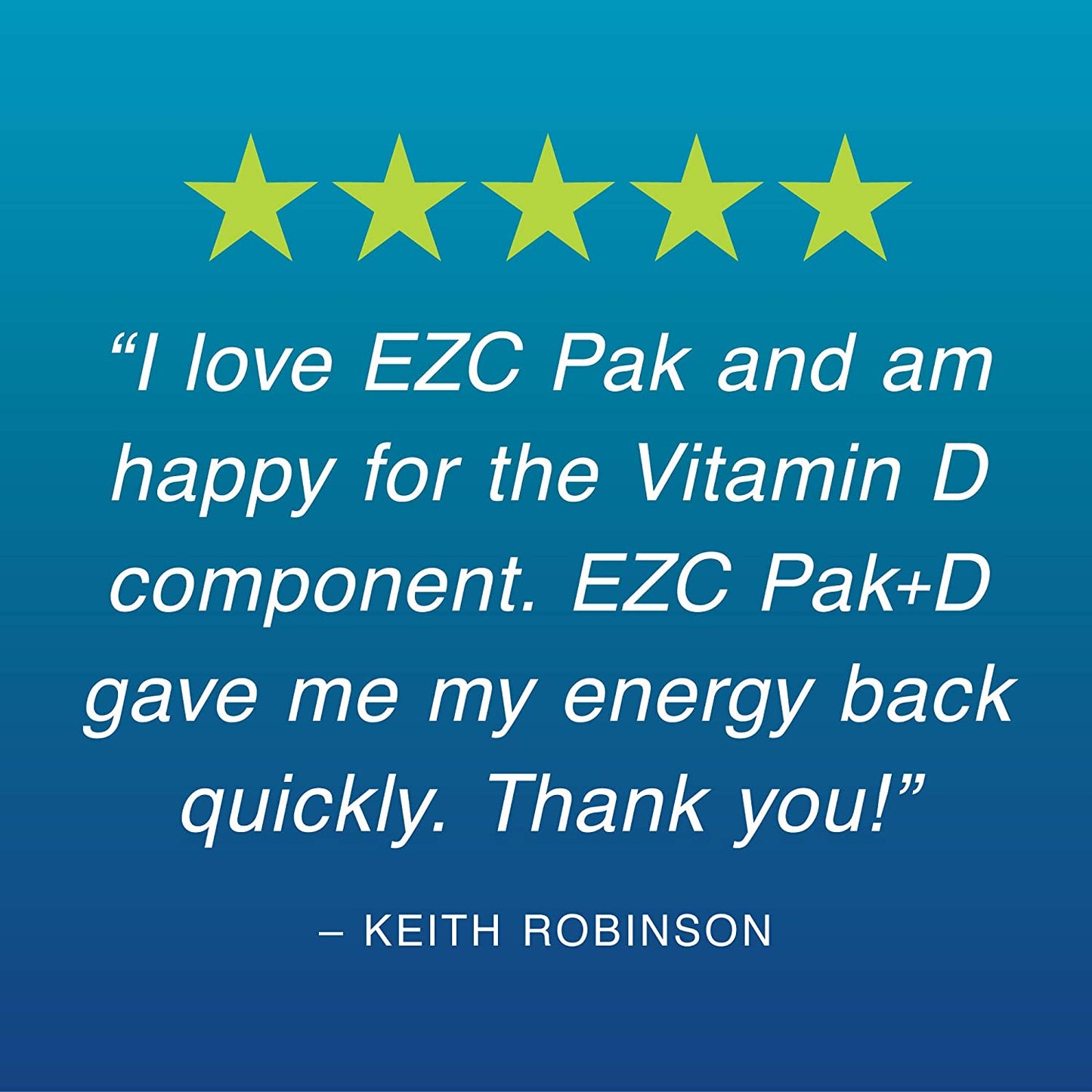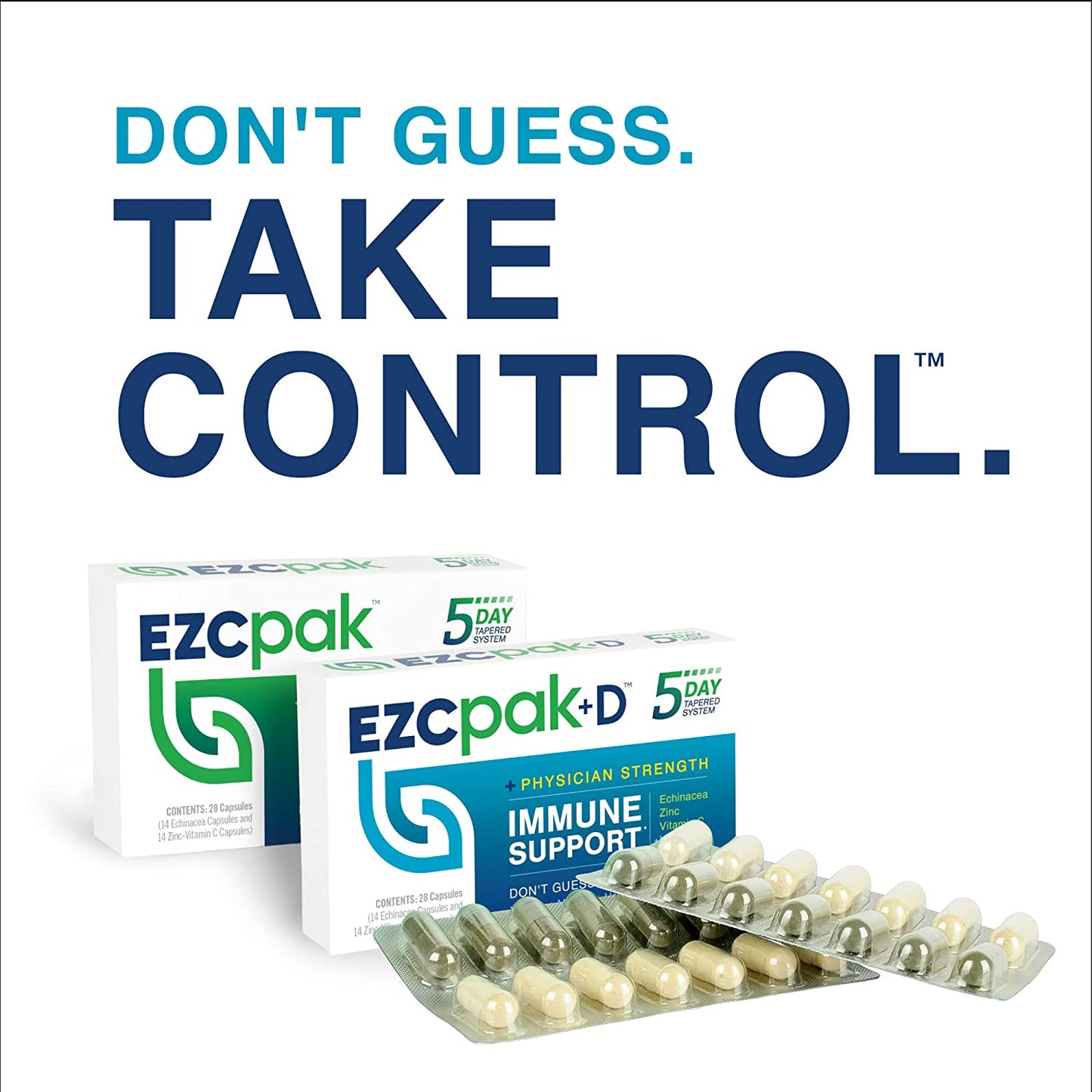 EZC Pak+D (EZC Pak + Vitamin D)
With the EZC Pak 5-Day Tapered System you get the right balance of the right ingredients for safe & effective immune support.